The Oratory of Saint Martin of Tours
An Evangelical Catholic society of apostolic life in the Lutheran expression of historic Christianity, devoted to the the proclamation of the love and mercy of Christ.
Oratorium Sancti Martini Turoensis
Built on prayer, lifelong Christian
spiritual formation, we are a Benedictine community devoted to the ancient Faith of the Undivided Church.
Blue Letter Bible
​
Blue Letter Bible is a free, searchable online Bible program providing access to many different Bible translations including: KJV, NKJV, NLT, ESV, NASB and many others. In addition, in-depth study tools are provided on the site with access to commentaries , encyclopedias , dictionaries and other theological resources. Browse the site to see all of the Bible study tools available. NB: The diocese does not necessarily endorse all theological materials found on this site. Please use discretion.
Scripture Resources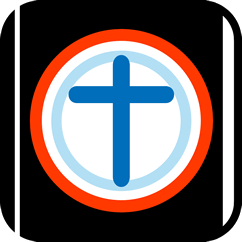 BibleHub
​
Featuring topical, Greek and Hebrew study tools, plus concordances, commentaries, dictionaries, sermons and devotionals.